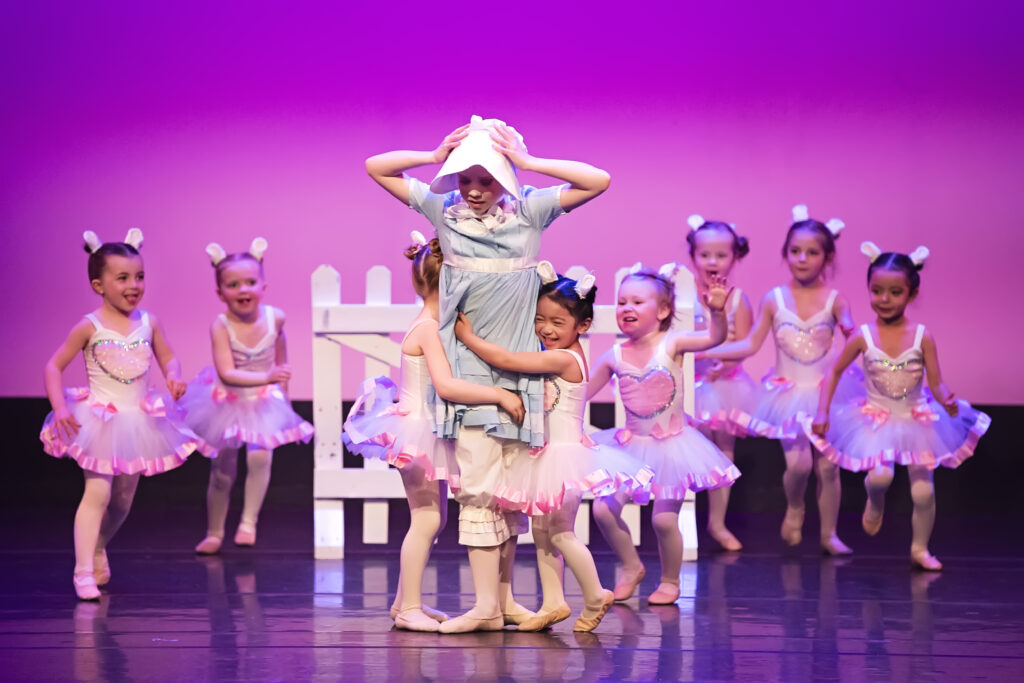 This unique program allows the younger dancer, the opportunity to participate and progress in various dance genres such as – Ballet, Jazz, Tap Hip Hop and Musical Theatre.  Triple Heat teachers use their creativity to make learning a fun and inviting experience and better prepare you "Little Feet" for our "Bigger Feet" programs.
Regular Season classes run September 2023 – May 2024
We ask that children attend classes regularly and take part in our year end performance.
Fees include annual registration, monthly tuition, costume costs for performance classes and the video / photo fee for our year end show production. 
Little Feet Ballet  (ages 3-6) Children will experience dance through imagination in this playful class.  Working on balance, movement coordination, listening, confidence and posture your child will enjoy learning ballet in a gentle and happy environment.
'Little Feet' Jazz –  (ages 3-6) Designed to teach the foundations of jazz dance technique in a lively, fun and energetic atmosphere.
'Little Feet' Musical Theatre (ages 4-6) – Singing, Dancing & Acting – a taste of all three for your 'little performer.' 
'Little Feet' Hip Hop (ages 3-5) – Bounce, groove and get funky in this high energy class. 
'Little Feet' Tap (ages 5-7) – A fun class to explore rhythms, timing, coordination and to make some noise with your feet!
'Tiny Feet & Little Feet' Combo Classes – Sessions take place in 6-10 week sessions throughout our season with no long term commitments or performance. Please visit our Sessional Dance Class Page for more information.
2023/24 Little Feet Class Options:
Season 12 – 2023/24 Registration opens May 3rd for current THD families and May 15th for new students.  If you are interested joining a class but it is showing full, it is strongly encouraged to place your name on the waitlist.