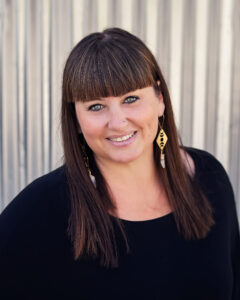 Livea Gill Harding, Owner, Director of Performing Arts
Jazz, Contemporary/Open Modern, Lyrical
Livea is Co-Owner and Performing Arts Director of Triple Heat Dance – Academy of Performing Arts and has been a choreographer and dance educator for over 23 years in the Comox Valley.
Music and choreography has been a driving force and passion for Livea from a very early age.  Her love, appreciation and respect for dance and performance art encompasses many forms of expression from jazz, contemporary, improvisation, lyrical and street dance. She strives for excellence in story telling, clean technique, strength of movement, passion, and most importantly artistry with in her work. Livea is well known for her innovative and quirky choreography, her work has received many accolades and awards. Livea was honored to hold the role of Artistic Director to True Colours Youth Company of Performing Arts for 6 seasons. Livea combines her extreme passion for dance and music with her positive energy and creative flare to design dance classes that are always challenging and inspiring – seeking to share her expertise and love of dance with others.
---
Michelle Hillier Owner, Ballet Director, RAD-RTS | B.Ed
RAD Ballet, Pointe, Open Ballet
Michelle received her classical training at Canada's distinguished profession ballet schools – studying first from the young age of 10 years at the National Ballet School of Canada, and then with the Royal Winnipeg Ballet School's Professional Division. Following her graduation Michelle went on to train in Toronto at the Randolph Academy for Performing Arts and Royal Academy of Dance – gaining her teaching certification with that organization. Michelle also received her Bachelor of Education degree from the University of British Columbia.
In addition to her dance training and performance work with the Royal Winnipeg Ballet, Akimbo Dance Company and One World Actors Centre Michelle has extensive experience directing dance faculties in Canada, the UK and Middle East and has won choreography awards for her ballet pieces at various competitions.
Michelle has taught dance for over 25 years and is a passionate instructor who seeks to develop a strong technical foundation in dancers as well as nurture their creativity and love for the discipline of ballet and joy of performance.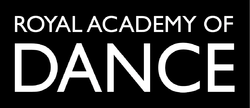 ---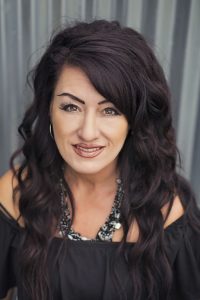 Tamara Ryan Telford 
Musical Theatre, Voice, Jazz, "Little Feet", Kidding around Yoga
An award-winning choreographer and teacher, Tamara has taught dance and vocals for over 24 years. She attended Simon Fraser University and received her associate degree in theatre from Vancouver Island University. Tamara brings to the table a great deal of professional performance experience both in Canada and the US. She was involved in the first productions at the Chemainus Theatre and performed with the Victoria Operatic society, Vancouver Operatic Society, Thunder Bay Theatre and Showcase theatre. She created the musical theatre program at Gemini Dance studios and has worked as a director for Rainbow Youth Theatre. Tamara is known for her amazing work with children. Her staging, creativity and imaginative pieces draw out the uniqueness of each dancer while producing well-rounded and confident performers both on and off the stage. Several musical theatre students have gone on to excel professionally which has been so inspiring to watch and know that Tamara has played an important role in their success. This year, in addition to her regular classes,
Tamara is excited to begin teaching, "Kidding Around Yoga" as part of her desire to address the whole child. Teaching the little one's is one of her passions and she focuses on the well-being of her students by helping each one find that inner spark that makes them shine.
---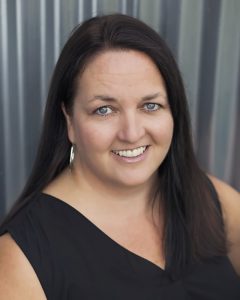 Sandra Barker, AIDT Advanced
AIDT Tap, Performance Tap
Sandra studied ballet, tap, musical theatre and jazz at Kirkwood Academy while growing up in Nanaimo. Sandra has been teaching dance on the island for over 20 years and received her Advanced Associate Level 3 teaching degree in Tap in 2014. Sandra loves working with students to help them strengthen their technique and find their rhythm, whether it's preparing for tap exams, festival or during open classes and choreography. Sandra is loved by all her students!
---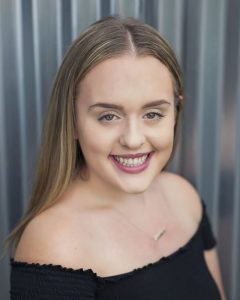 Keni Michell
Little Feet Ballet & Tap, Junior Ballet, Lyrical
Keni has been dancing for over 15 years, training and competing in all styles of dance including ballet, tap, jazz, lyrical and contemporary. Keni's strong yet gentle approach to teaching is effective with children of all ages and she is passionate about providing a welcoming and fun environment in the classroom. Keni is looking forward to teaching and sharing her love for dance with your children at Triple Heat Dance this fall!
---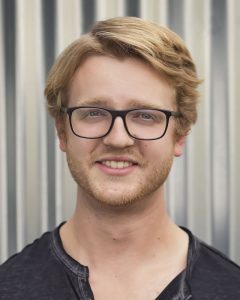 Cody Rodgers
Performance Tap
Cody started tapping at the age of 5 with Pat Pantuso and is one of 60 students in North America chosen to attend the school Tap Kids in New York City! Cody has taught master classes at various schools around the island, been dance captain for many Rainbow Youth Theatre shows as well as guest artist at the July 1st Canada Day performances and annual Telethons at the Sid Williams Theatre. We are very excited to have Cody teaching open/performance tap and continuing to work with soloists for performances and competition.
---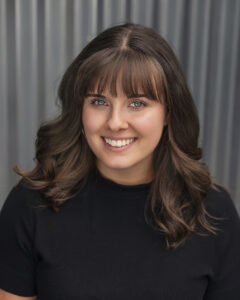 Jillian Seggie
Little Feet Ballet, Junior Ballet, Lyrical, Contemporary & Jazz
Seggie grew up in the Comox Valley with a huge passion for dance and the arts. She moved to Toronto where she trained with The Conteur Academy, under Artistic Direction of Eryn Waltman. While training with the academy she has had the pleasure of working with: Eryn Waltman, Dani Matte, Ryan Lee, Colleen Snell, Alysa Pires and others. In the fall of 2016 Jillian was fortunate to perform an installation at Insitu Multi Arts Festival with Frog In Hand and The Conteur Academy. Jillian finds great joy in helping young dancers succeed and reach their goals. She is committed to helping dancers reach their fullest potential.
---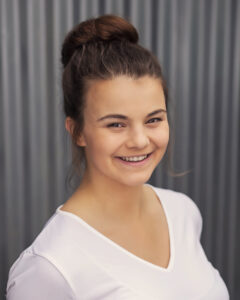 Kyra Carlson 
ACRO
Kyra has a love of acrobatics and passionately believes in working hard to achieve goals. With eight years training experience between the gymnastics and circus worlds, combined with three years of gymnastics coaching, she has discovered a strength for using her technical experience and expertise to teach others. Kyra enjoys working with Triple Heat dancers in developing their flexibility, strength and acrobatics.
---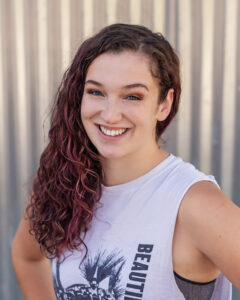 Amber Tuttle

Street Dance, Hip Hop, Jazz
Born and raised on Salt Spring Island, Amber started dancing at the age of 4 and hasn't stopped since. She has trained in many styles including, jazz, ballet, swing, lyrical, contemporary, stage, popping, animation, stepping and of course hip hop. She has trained extensively at Carlson's School of Performing Arts and was also trained at Urban Dance Camp in Germany, learning from some of the best dancers in the world. Amber continues to train and work to improve and grow as a dancer, choreographer, and teacher. Some of you will recognize Amber as she has previously taught at our summer camps! We look forward to her joining our team.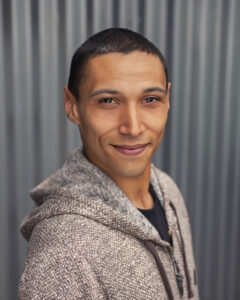 Vladimir Pereira
Open Ballet, Pointe & Variations
Initiated his dance studies at 12 years old at the Academia de Ballet Lina Penteado, in Campinas – SP, Brazil. At the age of eighteen, he was the recipient of a full scholarship to study classical ballet at the Centro de Arte y Ballet, in Mexico City and under the guidance and tutelage of Tita Ortega & Carol Arroyo he finished the R.A.D. examinations, achieving excellent results, while simultaneously taking classes with the National Dance Company of Mexico for two and a half years.
In 2009 he was awarded a full scholarship to attend the prestigious Goh Ballet Academy in Vancouver, Canada and was invited to join the Goh Ballet Youth Company.

During his time there, he performed a vast variety of repertoires and styles, toured internationally and had a wonderful opportunity to work with world renowned teachers, choreographers and dancers.
Vlad moved to the island in 2014 and was one of the founders of Ilha Ballet Academy and Eclat Dance Youth Company. Vlad is now an independent teacher, working extensively on the island as a guest teacher and performer. We are excited to have him join our team and share his experience and knowledge with our ballet students.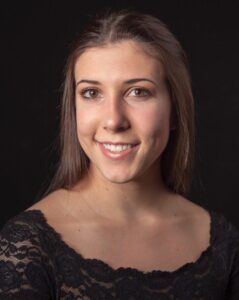 Grace Harvey 
Ballet, Open Ballet, Contemporary
Grace Harvey grew up in the Comox Valley receiving training in various different styles of dance. With a hunger for more performance knowledge, Grace moved to Toronto in 2016 to attend Ryerson University. After completing the four-year dance program under direction of Vicky St. Denys, Grace graduated with a Bachelor of Fine Arts degree in Performance Dance. While at Ryerson she received instruction in Ballet, Modern and Jazz among other styles. Under the alias of Ryerson Performance, Grace has worked with choreographers such as Anne Plamondon, Jera Wolfe, Metamorphosis Dance and stager Dylan Crossman from the Merce Cunningham Trust. She has also had the privilege of performing at Toronto's Fall for Dance North Festival in two works, one from choreographer Charles Moulton and the other a work by Anne Plamondon.
Grace moves from a place of personal depth — her research reflects a need for human connection. Grace is thrilled to be teaching with Triple Heat Dance and cannot wait to share her knowledge and love of movement with students as she believes deeply in the importance of creative nurturing in conjunction with technical growth.