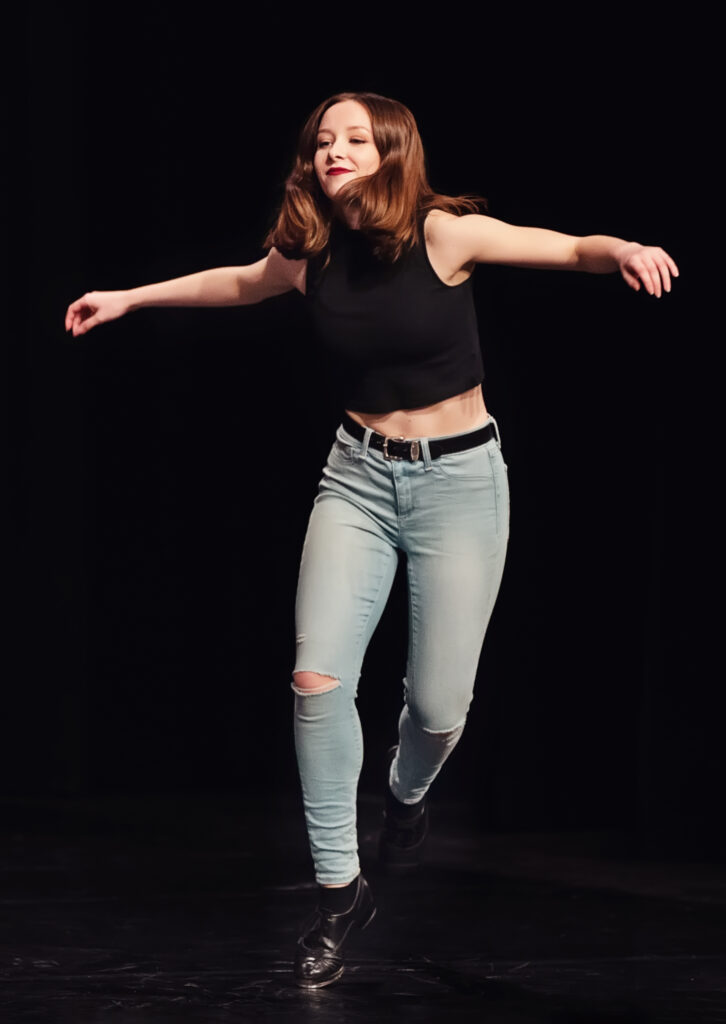 Tap dancing is one of the most popular and stylish dance forms of all time. Both Open Tap and working on AIDT Exam technique are a fun way to  develope coordination, rhythm, musicality and concentration in an encouraging atmosphere.  All classes include year end performances. AIDT Tap examinations take place in June.
The A.I.D.T. is an examining body and non-profit Association, whose aim is to promote the teaching and
standard of Modern Dance, Tap Dance and Urban Hip Hop dancing.
A comprehensive syllabus in all sections enables students from the age of 5 years onwards; to learn the
correct technique, develop discipline and musicality, while enjoying the dancing experience.
Careful attention is given to anatomy, as used in dance, to avoid injury through incorrect use of the body.
The General Training Program (G) will include a year-end performance.
The Intensive Training Program (ITP) will include festivals/competitions and year-end performances.
*If you are unsure what class to regsiter your dancer please email the office.
JT (G) – Jr. Tap – Will be working on rhythms, percussion, musicality and a year end performance.
JT2 (G/ITP) – Jr. Tap 2 – For tappers with some experience. JT2 Will be building on technique following some of the AIDT exam syllabus, working on rhythms, musicality and a year end performance.
JT3 (G/ITP) – Jr. Tap 3 –  For tappers with some experience. JT3 will be working on the AIDT 2nd Grade exam syllabus to strengthen technique as well as open class work and performance choreography.
Level 4 Tap (ITP) – Level 4 tap will be working to strengthen technique following the  AIDT 4th grade exam syllabus and open class work. We will work on rhythms, patterns and a year end performance
Adult Tap – Offered in 6-8 week sessions
Adult tap is open to all levels of experience. We will modify the class work to accommodate different abilities in a fun environment geared at progression in technique and choreography while getting some exercise in without feeling like you are exercising!
NEXT SESSION: January 10th – Feb 14th, 2023 (6 Weeks) – Registration Opens November 1st
2022/23 Tap Options:
Registration is now closed for our regular season programs. 2023/24 Registration opens May 1st for THD families and May 15th for new students.  If you are interested joining a class but it is showing full, it is strongly encouraged to place your name on the waitlist.