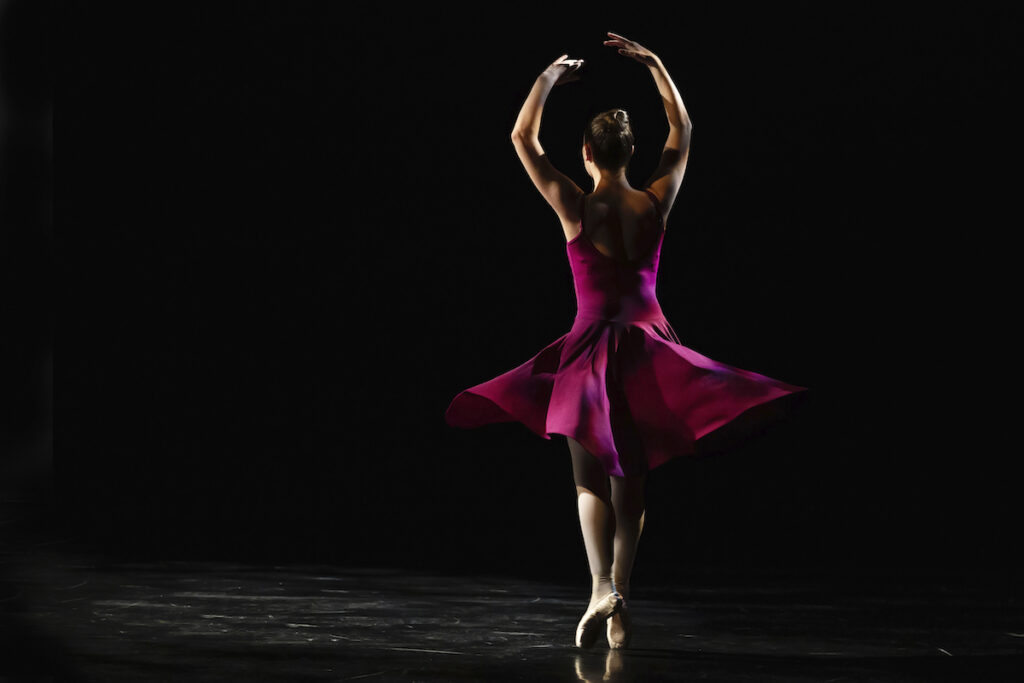 Policies & Procedures
While placement in levels is determined mainly by age we reserve the right to place or move dancers into appropriate levels as deemed necessary by the faculty.
Monthly fees are due on the 1st or 15th of each month. Students with accounts more than 30 days in arrears will not be permitted to participate in class until fees are paid.
Costumes must be paid in full prior to participation on stage.
Withdrawals/Refunds: Withdrawal from a class between September 1st and prior to May 1st for a subsequent refund requires one month's written notice or a doctor's note. No refunds on course deposits, examination, festival, registration or costume fees.
Triple Heat Dance reserves the right to cancel classes or charge an additional course fee if they do not meet our minimum enrolment requirements. We will email at the beginning of the year the additional course fee information or options for alternative placement.
Triple Heat Dance reserves the right to substitute instructors if and when necessary.
Classes missed by students are non-refundable and cannot be made-up. Classes cancelled by Triple Heat Dance will be rescheduled.
Classes will run on all professional development days.
Our ITP – Intensive Training Program – requires that parents and dancers agree to commitment requirements.
All students are expected to have excellent attendance. Dancers are required to attend stage orientations, technical and dress rehearsals in order to perform in the final Triple Heat Dance Showcase performance. Failure to meet attendance requirements could result in removal from dance choreography or classes.
Proper attire and grooming is essential.
Only water bottles permitted in studios during class. All other food and drinks are restricted to the waiting and change areas. We ask that dancers clean up after themselves.
All information will be sent via email. Please take the time to visit the Triple Heat Website www.tripleheatdance.com the Triple Heat Dance Facebook page and check your email regularly for information and updates. All information is also posted in the studio and we encourage you to come visit us at the office.
Participation Requirements
PHOTO DAYS
We highly encourage our dancers to attend photo day so we can get whole class photos of all our dancers. These pictures are optional to purchase.
COSTUMES
Students will have a costume for all performance classes. Parents are responsible for the full cost of dance costumes. Costume deposits ($50) are due by October 15th. The balances are due by February 1st for ITP dancers and May 1stfor all year end performance classes. Costumes range from $75 to $125.
HAIR & MAKE-UP
Hair & Make-up is the final touch to complete a costume and is a mandatory application for all dancers participating in a stage performance. Students will receive an outline of required hair & make-up with their costumes. Parents are responsible for ensuring dancers have the correct tights, footwear and hair & make-up supplies.
STAGE ORIENTATION & DRESS REHEARSALS
It is mandatory for all students to attend stage rehearsals at the Sid William Theatre prior to festival and the year-end show. This gives the performer the opportunity to get a feel for the stage, dancing with stage lighting and space their dance(s) prior to performing.
ANNUAL RECITALS
Our Year End Recital Week is scheduled for May 25th – 29th, 2022 at the Sid Williams Theatre.
EXAMINATIONS
Examinations in RAD Ballet generally take place in the fall and/or late spring.
AIDT Tap exams take place in June.
Teachers will use their discretion as to whether or not a student or group is ready for an exam. A second year in one level may be required in order for students to properly master  the work and achieve strong results