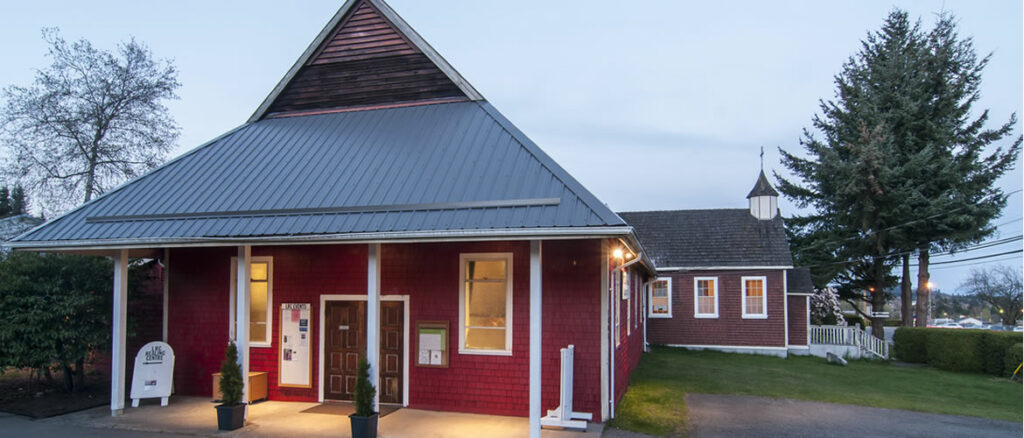 We are thrilled to be coming back to Comox and the Red Church for the 2021/22 season. Offering introductory Little Feet, Ballet and Jazz combo classes to ages 3-8 in short 6-10 week sessions. No costume fees, no recital fees, no long term commitments, just some fun classes to get your kids moving, in a fun and safe environment.
2021/2022 Season
WEDNESDAYS at the Little Red Church:
3:15 – 3:45pm – Tiny Feet Combo Class for Ages 2.5 – 3.5 
4:00 – 4:45pm –  Little Feet Combo Class for Ages 4&5
5:00 – 5:45pm – Junior Combo Class for Ages 6-8
SESSION DATES:
Session #1 – September 22nd – November 24th, 2021 (10 Weeks) *Regsitration Closed.
Session #2 – January 12th – March 16th, 2022 (10 Weeks) *Registration Opens November 15th, 2021
Session #3 – April 6th – May 11th, 2022 (6 Weeks) *Registration Opens March 1st, 2022
PRICES FOR SESSIONS 1 & 2 (10 WEEKS)
RC – Tiny Feet Combo Class Session Fee: $125.00+GST
RC – Little Feet Combo Class Session Fee $150.00+GST 
RC – Jr. Combo Class Session Fee: $150.00+GST